Letter from a young musician: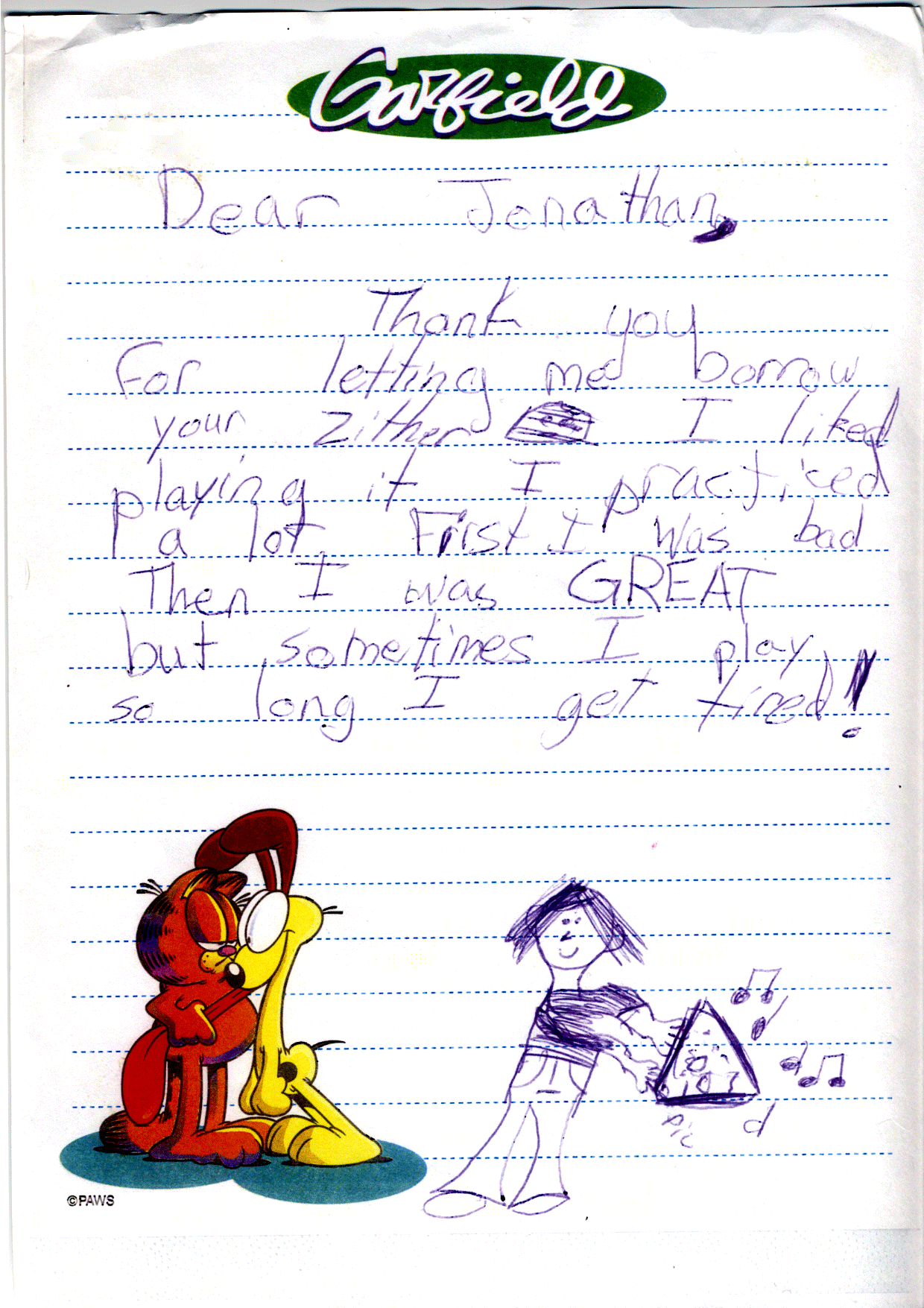 I received the above from McKenna, an 8-year-old in Boulder, Colorado. 
Dear Jonathan, Thank you for letting me borrow your zither. I liked playing it. I practiced a lot. First I was bad. Then I was GREAT but sometimes I play so long I get tired!



Another letter came from Marion L. who said:
I wanted also to let your family  know that the zitheroo is a beloved 
addition to our instrument collection. She got to be in an Earthday 
play, "The Journey to Happiness,"  at a local elementary school. My 
friend Clara who is 8 years old, played the lovely zitheroo every time 
a certain magical character entered and during dream sequences. 
She is now on the buffet and is frequently played by visitors who love 
her clear voice, and the choice of scored songs or improvisational 
possibilities.